A wise soul once said,
"Any man can be a father, but it takes a special someone to be a dad".

He held you in his arms and swore to always protect you.
He changed your diapers after you pooped your pants.
He gave you his finger while you learned to walk.
He checked under your bed for monsters.
He read you bed time stories.
He snuck extra candies into your lunch bag while mom wasn't looking.
He taught you how to make S'mores while camping.
He helped you learn to ride a bike.
He proudly put up your artwork in his office.
He dressed up as Santa every year at Christmas.
He picked you up from school every afternoon.
He made your popcorn extra buttery at movie nights.
He taught you how to play basketball.
He slipped an extra $5.00 in your allowance.
He always let you win at game nights.
He kept your bad grades in school a secret from mom.
He gave you your first driving lesson.
He offered you your very first beer.
He taught you to always do the right thing.
He always stood up for you.
He brought you warm soup each time you fell sick.
He did so much more….
But most importantly….
He never forgot to love you!
Shower your dad with extra love this Father's Day; Scroll down for some last minute gift ideas.
Is he prim and proper?
Has your dad been grilling you about proper etiquette your entire life? If you're finding yourself subconsciously nod your head up and down at this very moment, "Men's society - A Guide" would make for a perfect gift! Throw in this matching #dadgoals mug to make him feel loved!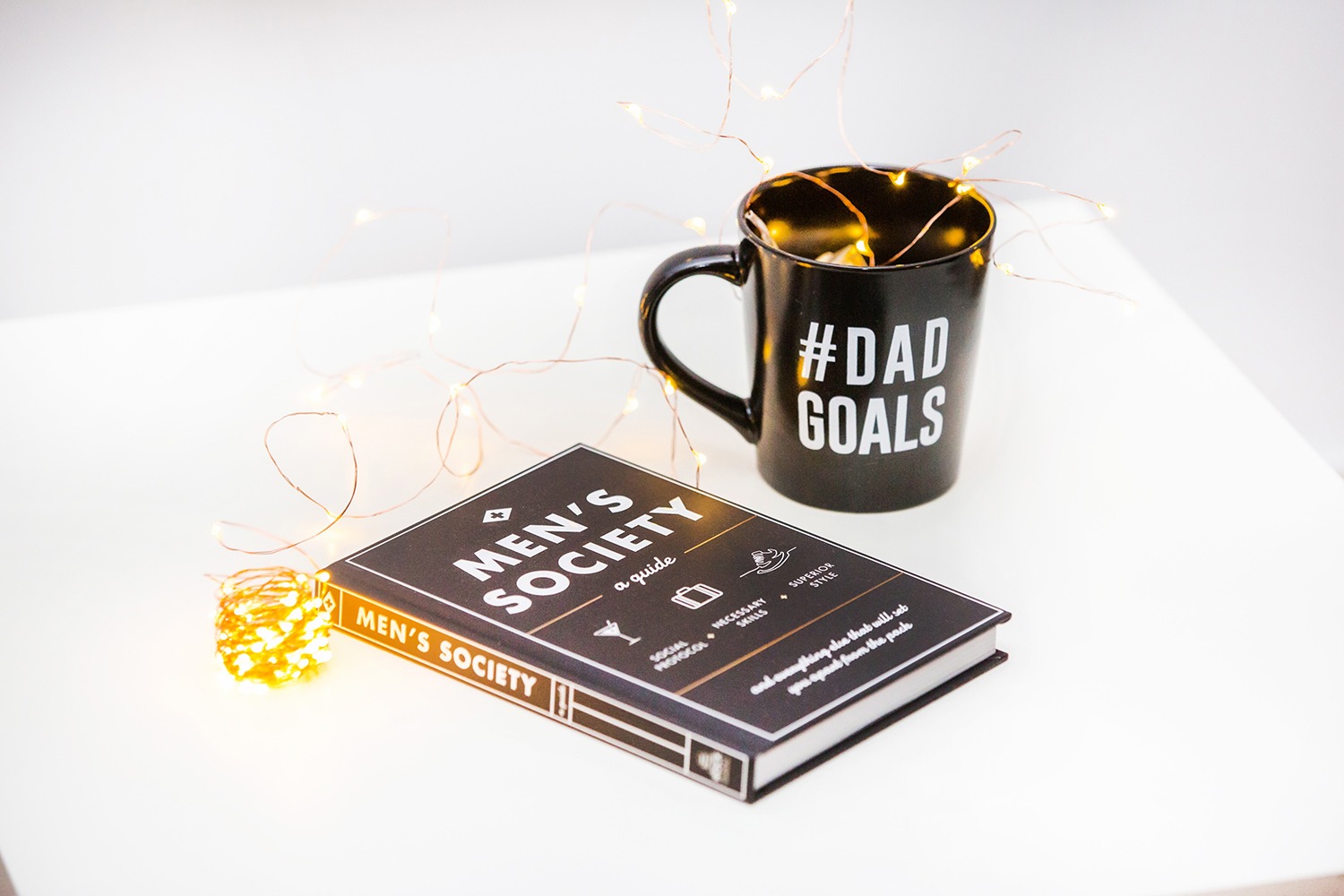 Does he make notes in his library whilst smelling fabulous?
If he has a bigger cologne collection than you do, the "L'Homme Eau De Toilette" by Yves Saint Laurent would be a great addition. Pair this wonderful scent with the "Be Curious. Be Creative. & Observe. Journal" for him to make all the notes he needs to.
Is he going to be barbequing in the backyard this summer?
I believe it's safe to say that all dads are the official "barbeque-ers" of the house. Be sure to get him "All Night Grilling" by Paula Disbrowe along with a fresh basket of produce he'd like to fire up! Throw in these summery pineapple lights for dad to amp up his grilling area!
Does he like to lay on the couch and read?
Nothing would make him happier than cozying up on the couch with his favourite read(s), possibly a beer and a pair of these warm and fuzzy reading socks!
[shopr collection="fathersdayguide"]