Valentines Day is just around the corner, which means 'Date Night' - with your significant other or maybe a night out with your favourite gals; date night means having to figure our your perfect outfit! I know what its like to find yourself standing in front of your closet filled with and possibly oozing with clothes, but still feeling like you have nothing to wear - it can be majorly overwhelming. I've put together a little collection called the C³ - 'Chic, Comfy & Cute' to rescue you!
I know you feel like you have nothing to wear, but trust me, somewhere in your closet hides your perfect outfit! Rummage through all that you have and find yourself that mini skirt you haven't worn in forever. Find a classic collared dress shirt (maybe throw a sweater on top) or a lace blouse to go with the skirt. Throw on a pair of knee-high or over-the-knee boots, add in your bejeweled pieces and wear your watch to make sure your date is on time!
There is nothing better than feeling super comfortable on a date or a dinner out; especially when you want to eat all the food you possibly can, like I do! Jeans are a staple found in every lady's closet. So, pick out your favourite pair of jeans and wear them with a comfy jumper. If you decide to go the Skinny Jean route, throw on a super chunky or baggy jumper (feel free to raid your boyfriend's/hubby's closet). If you decide to go the Boyfriend Jean route (or a Wedgie Fit Jean, like I have) pair it with a cropped jumper or a silk camisole. Put on a pair of booties and your favourite earrings to complete your look!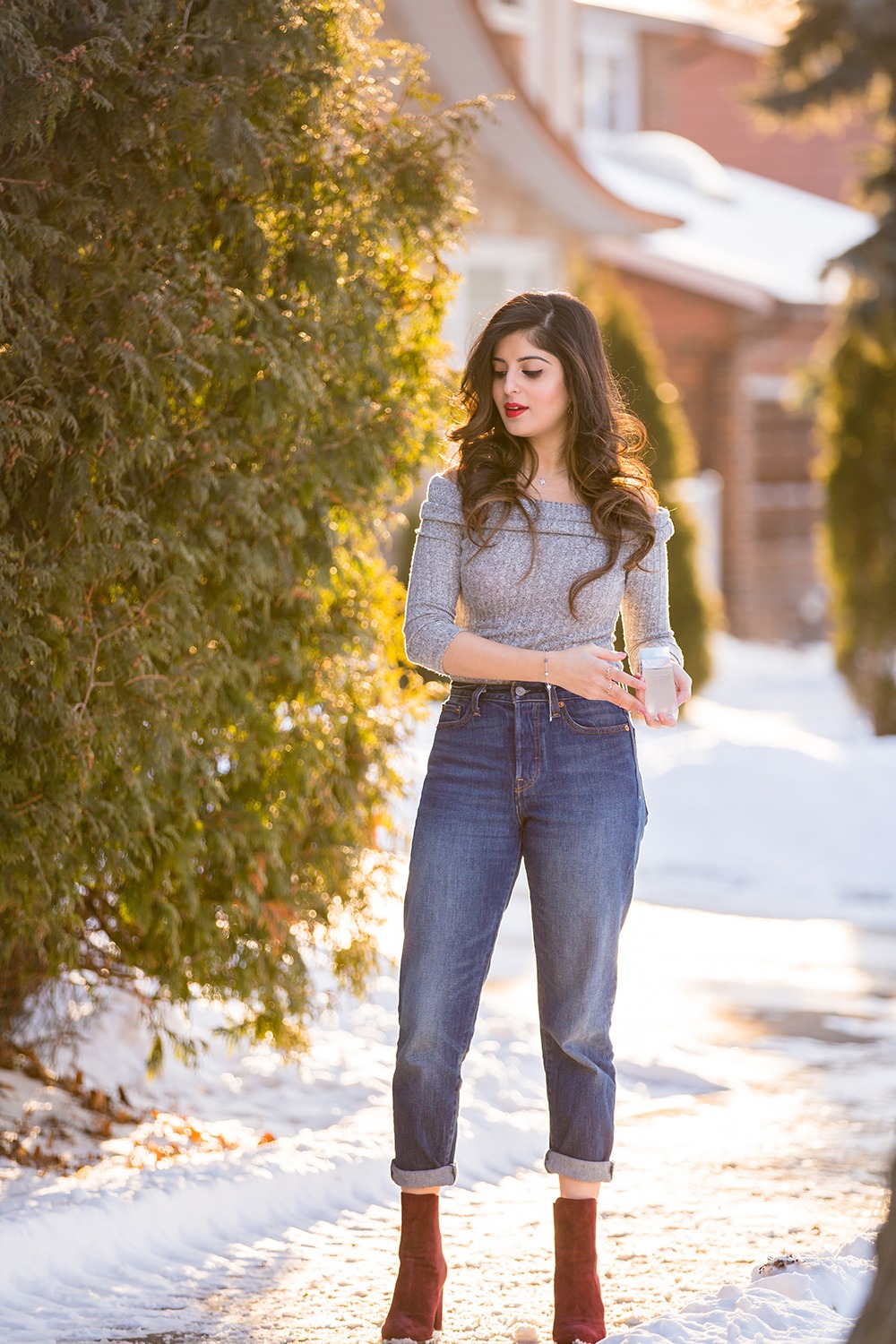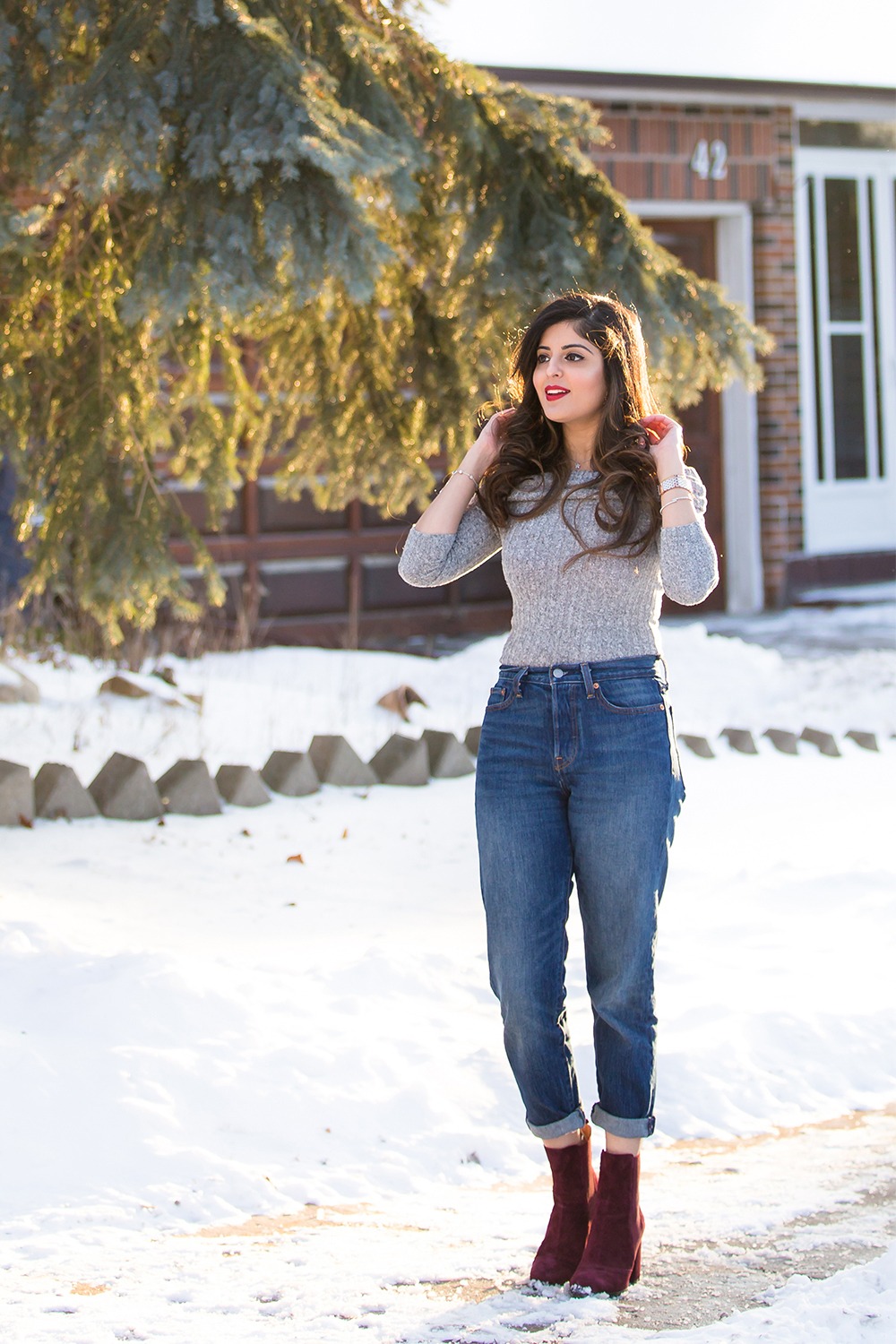 Cute is something I have been doing my entire life; even when I'm going for 'Sexy' I somehow manage to end up with 'Cute'. I find cute outfits the easiest to accomplish, mostly because they are the staples we own but tend to overlook. Look for that frilly skirt hiding in your closet and pair it with a cute blouse, sweater or tee. Try to stick with more of a neutral palette – I find, the softer the shade, the cuter it makes the outfit. For a more 'Valentines' themed outfit, wear pieces that are white, red or PINK (I'd go with PINK without a shred of doubt)! Just a side note, if you are wearing a shorter skirt, pair it with your knee-high or over-the-knee boots; it elongates your legs and definitely adds that tad bit of 'Sexiness'! However, if you are wearing a skirt that is knee length or below the knee, pair it with your favourite heels & VOILA!
P.S. Spray on your signature scent to smell yummy!
P.P.S. Shop my LOOKS if you're feeling SPENDY!
xoxo